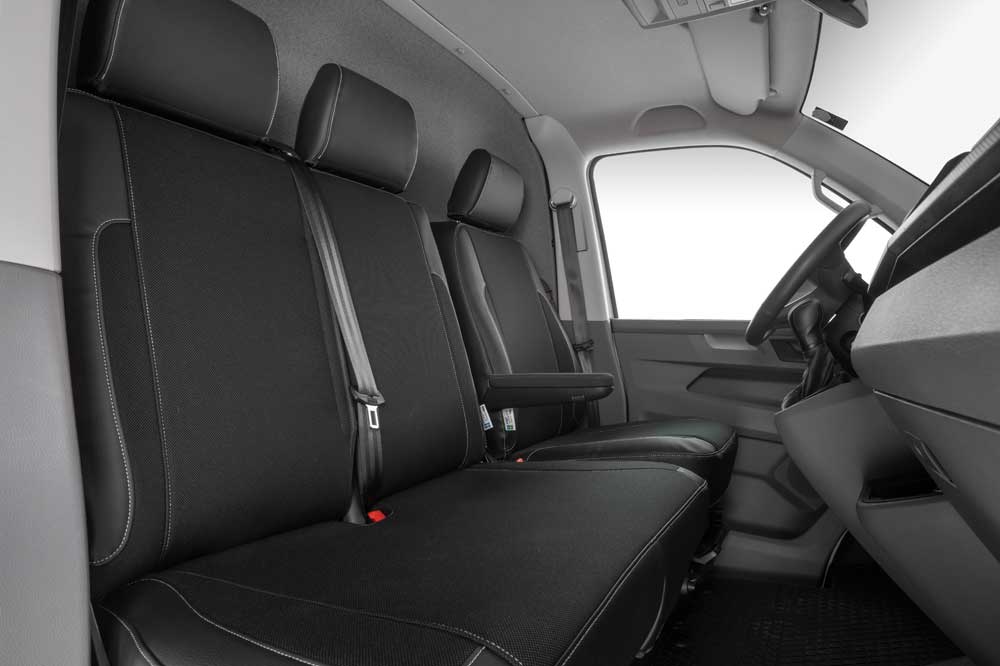 Tailor made seat covers - light commercial cars
Ready set for single chairs or driver seat with 2-seat bench.
Unique cover for each car models. Covers in combination of fabric and artificial leather or all in artificial leather.
The fabrics have high quality without stretch and has foam for better comfort.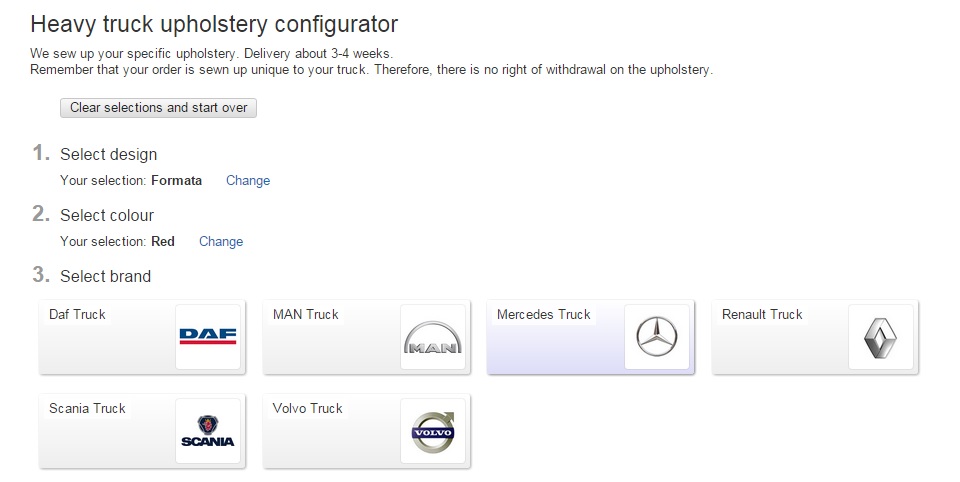 Configurator - Seat covers for heavy truck
Select brand and models of your seat in five steps. Gives you unique tailor made seat covers.
The seat covers have high quality fabrics that are laminate for best comfort and fit, and produced with strong seams to last for many years.

Flexxy smartest Swedish-made dog cage on the market!
Protect yourself and your dog when
travelling in the car.
Our range of dog transport boxes from
FLEXXY includes various sizes and designs.


.